Our Top 3 Companies Listed
The best registered agent services are reviewed and ranked according to price, customer service, accessibility, and overall value.
Don't Do Business On Your Own—Registered Agent Services Streamline It All
Every year, thousands of small businesses in the United States look for the top registered agent services to ease the pressure on their executives. It is a service that offers small to medium-sized business entities help with tedious administrative tasks, including the need to transfer fees, receive annual report forms, and transact using legal correspondence from anywhere in the world. Go Vitru's experienced consultants particularly recommend exploring a professional registered agent service as part of our LLC formation services, and we have years of experience in successful business formation processes.
Our LLC experts believe that every business entity needs a highly recommended registered agent service to rely on, whether for a small business owner or a larger venture. The right agent services have everything a business needs, from a discounted price on an exclusive deal to an innovative way to save money in its niche while staying in good standing with state authorities and the SEC.
Here is more about why our experts are so passionate about businesses taking advantage of an efficient registered agent service wherever possible.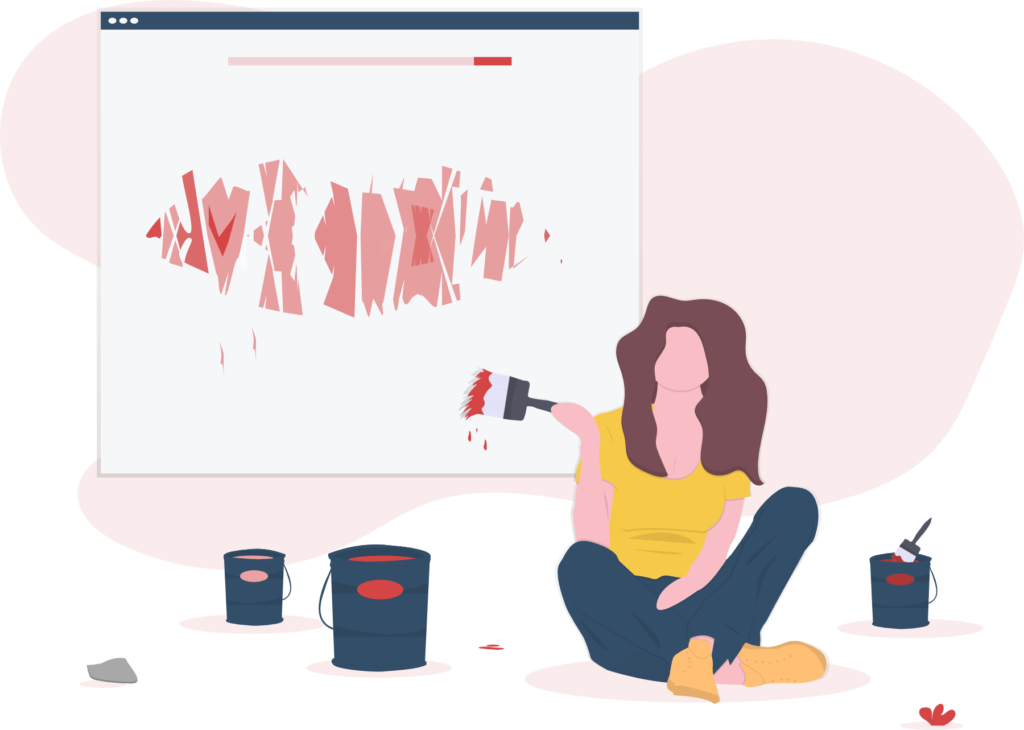 The Best Registered Agent Services
At Go Vitru, most of our clients act as registered agents for themselves, as multiple states allow a business owner to conduct service of process without outsourcing. However, our clients typically realize how stressful this responsibility can be when they find themselves missing a legal notice or filing incorrect business information. Errors may even result in legal action or cost thousands of dollars to remedy.
Instead, our experienced consultants recommend seeking registered agent services, especially for businesses across many states or internationally. Statutory agents can take on a broad range of responsibilities, including a service of process administration at an affordable price without hidden fees. Go Vitru also gives unbiased reviews and recommendations of all registered agent services and takes no sponsorship from them or their representatives.
What are the best registered agent services for business owners with or without a physical office address? Our market research team lays out the five top options below.
Northwest: A Registered Agent with the Whole Package (#1 Highly Recommended)
Northwest's registered agent can help with everything from mail forwarding to setting up business licenses and earning a certificate of good standing from local authorities. They are a family-owned company from Spokane with around 200 employees, specializing in:
top-notch customer service,
unbeatable data security, and
easy-to-use S-Corp formation services.
The Northwest business license assistance liaisons offer:
Expedited LLC document filing and name availability checks
Free registered agent services for the first year's subscription
Assistance filing for a federal tax ID or EIN
A free Certificate of Good Standing
The first 60 days of customer service via phone and SMS free of charge
Legal help drafting operating agreements
Annual report compliance services
The Whole Nine Yards for Half the Price
Northwest is half the price of LegalZoom, but the breadth and quality of their services easily outpace services like LegalZoom with faster turnaround, business license assistance, and reliable, responsive registered agent services. Their services are also more cost-efficient.
Go Vitru's reviewers also love the customization options; no bundles, just the features you want at reasonable prices. Northwest can offer a National Registered Agent Service in all fifty states along with a host of other services, and that is enough to give it a prominent place on our Top Five.
ZenBusiness: A Straightforward Registered Agent and Legal Services Provider
If all you need is a registered agent to accept service process documents from government bodies and nothing more, ZenBusiness is an ideal choice. The company does it all, including the following notable extras in their registered agent services:
Business formation in New York
DBA registration
Filing documents for evolving compliance requirements
Website creation
Quality, reliability, and affordable rates
An Excellent Choice for Total Customer Service Satisfaction
ZenBusiness ranks highly on many customer satisfaction surveys for its turnaround time tests and value for money. It offers cohesive, reliable, and easy-to-use features across three plans: Starter, Professional, and Premium. They also focus on providing no hidden fees, faster turnaround times than even Incfile, and legally sound help starting an LLC.
Incfile: The Best Registered Service for Small Business Owners
Incfile is one of the oldest registered agent services established in 2004. It has helped over a quarter of a million domestic companies launch into neighboring states. These registered agents are well-versed in entity formation across all fifty states, targeting price-conscious small-to-medium-sized business owners who do not want to hire a permanent business attorney.
Incfile undercuts LegalZoom on nearly every front while delivering the same quality of service, offering:
Free formation services
Free incorporation packages
An easy-to-use website for step-by-step entity formation
Accounting and bookkeeping services
Registered agent services in all 50 states
More Than A Registered Agent Service
Incfile's claim to fame includes being an all-in registered agent service that includes in-depth legal services from highly skilled resident agents. This agency is more than a mail-forwarding service or compliance calendar. The plans include a free Silver Plan or paid Gold or Platinum Plans.
On the Silver Plan, clients pay state fees but receive a free year of their registered agent services. Incfile also prepares the articles of incorporation free of charge.
The Gold Plan is less than half the price of LegalZoom's annual fee and includes:
Legal help when drafting banking resolutions and operation agreements
S-Corp election and business tax number filing
Business banking account setup
Tax consultation services
An online dashboard (order statuses, time-sensitive alerts, and document review)
Incfile's Platinum Plan is non-inclusive of state fees, but filing receives an expedited status with the Secretary of State office. It also includes a free business email and domain name.
Criticisms of Incfile include slower turnaround times, limited intellectual property services, and low-quality customer service, but complaints are rare.
LegalZoom: The Best Registered Agent Service for First-Timers
LegalZoom is the most famous registered agent service on our list, especially for first-time business owners. Their name and logo appear prominently on platforms like YouTube, Facebook, and Twitter. It would be easy to assume that such an impressive market presence would compromise on the quality of their services, but their registered agent services excel in three key areas of this industry:
Automated data protection
Unlimited cloud storage from domestic data centers
Comprehensive compliance calendars
A One-Stop-Shop for a Reliable Registered Agent Service
LegalZoom is the best registered agent service for people who need a one-stop solution for business-related legal and clerical work. They offer access to experienced attorneys and routine Business Advisory Plan analyses. This registered agent service also makes it easier to stay compliant with state regulations without needing to hire in-house legal teams to:
Create resolutions, legal notices, and company bylaws
Draft and write an annual report
Construct operating agreements
File name changes and corporate amendments
Complete and file compliance documents promptly
LegalZoom also enjoys an above-average rating with industry reviewers, such as ConsumerAffairs, Trustpilot, and Better Business Bureau. The only complaints listed are instances of slow customer service (a 30-minute or longer waiting time to speak to a representative) and a hefty annual fee.
Rocket Lawyer: The Best Registered Agent Service For Five-Star Customer Service
Years of research at Go Vitru confirms that unreliable registered agent services bite off more than they can chew. Rocket Lawyer avoids that pitfall by offering stellar customer service partnered with robust legal packages and agent services. They meet the expectations of small business owners and corporate executives alike, a rare feat in this competitive industry.
Myriad Additional Services for Small Businesses
Rocket Lawyer promises business advice delivered straight to your screen or mailbox, with a licensed lawyer that can conduct legal health checks on business activities in a time-sensitive manner. Members enjoy an online legal package that includes:
Assisted creation of legal forms and compliance documents
30-minute consultations with an in-state business lawyer
Virtual Q&A with a licensed attorney
LLC, nonprofit, or S-Corp formation assistance
Customer-centric registered agent services
Rocket Lawyer's clients love their intuitive online form builder to create custom legal documents using a series of questions. It has a Document Defense feature, making contract writing a breeze for first-time business owners. The customer service team is also highly responsive, courteous, and accessible via live chat, email, and phone.
Trustpilot gives Rocket Lawyer a notably high 9.7 out of 10 ratings, but they are even more expensive than LegalZoom.
Rocket Lawyer covers over 20 million businesses and provides registered agent services across all fifty states. It remains one of the most reliable services nationwide and will:
Serve as the official point of contact for all legal entities in a state.
Maintain legal notices for easy access for any in-house legal team via an online account.
Locally scan official documents and send them via email.
Keep complaints and subpoenas out of the view of clients and more.
Why Use Registered Agent Services?
Hiring a registered agent service is crucial for sound business formation. It is also illegal for LLCs, corporations, and nonprofits to operate in many states without a registered agent service or:
Resident agent
Statutory agent
Registered agents for service of process
Anyone can employ themselves as a registered agent for their own business, but most people who find out how much clerical work there is in setting up a new business or launching a product choose to spend their time more productively. A registered agent will help with legal documents, safe harbor compliance, and transacting from a location outside of the business address.
A registered agent for business is also highly trained and experienced, and any recommendation from Go Vitru will ensure the operation is in good hands.
What To Consider In Choosing The Best Registered Agents
A registered agent service must deliver time-sensitive notifications to help clients transact; business success relies on more than staying up-to-date on a compliance calendar for different states. The service should also operate outside normal business hours for those emergency situations that require a prompt and measured response.
Many registered agent services throw around clever marketing terms but Go Vitru's experienced consultants have the industry experience to know what really counts. The traits we look for before recommending a service include pricing, practicality, and proof of performance.
Cost-Efficient Pricing
A registered agent must be easily accessible for small business operators. About 90% of entrepreneurs in the United States run small-to-medium-sized businesses and need prompt, affordable assistance around the clock.
Practical Features
Millions of small businesses do not have a physical address, thanks to virtual adaptations. The best registered agent service promises high-speed mail forwarding of legal papers and a feature set that makes sense for all entities, including developing small businesses. Customizable packages are essential.
Industry and Customer Reviews
Customer ratings are critical registered agent information; having more features than anyone in the market is no excuse for poor customer service. Analyze reviews from Better Business Bureau, Trustpilot, ConsumerAffairs, and more for a full picture of the agency's performance.
Frequently Asked Questions About Registered Agent Services
What is a registered agent service?
Registered agent services refer to an individual or company that a business can trust to accept legal documents and legal summons, or write official correspondence on its behalf, even outside of business hours.
Can I be my own registered agent?
Yes. A business owner can also appoint a family member or friend who is 18 years or older.
Who is the leading registered agent in the United States?
Most registered agent services on our list above compete for that title, but ZenBusiness is top-ranked for now. They offer the richest feature set and customer service at a great price point.
Registered Agents You Can Rely On
Any existing business can benefit from an industry leader like Go Vitru to find a reliable and affordable partner agency. These contacts offer reliable business advice about legal services, LLC formation, and other tasks, including writing annual reports and dealing with state fees through the third parties.